CrossFit Rife is a world class fitness facility serving the local towns of Virginia Beach, Norfolk, Chesapeake
Meet Our World Class Coaches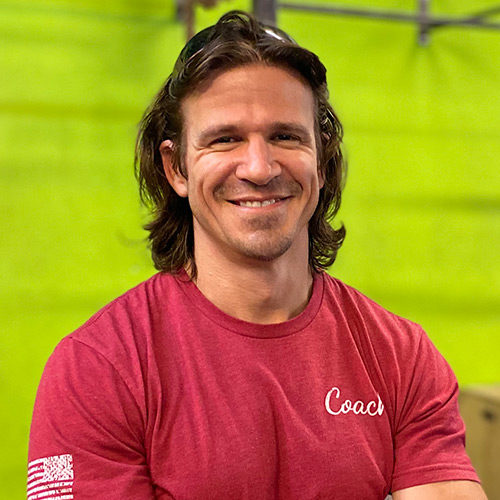 Jason Fernandez is a co-owner and head coach here at CrossFit Rife. He specializes in improving human movement and developing coaches.
"I'm passionate about success. Success has many different forms and whatever that means to someone is what I'm passionate about. I love when someone tells me that they achieved a goal that they never thought possible. That's one of the biggest reasons I love what I do here at Rife every day.
Prior to founding CrossFit Rife, Coach Jason was a three-sport athlete. Growing up, he played primarily basketball, baseball, and football – also having dabbled in cross country, track & field, and rugby. While studying at the United States Naval Academy, he played Div I basketball and served as the team captain during his senior season.
"CrossFit will help you achieve many things you previously thought to be out of reach. Take it from someone who has tried about every sport and fitness regimen out there. But those accomplishments pale in comparison to the people you will meet and the friendships you will create along the way. CrossFit makes better people"
CERTIFICATIONS
CrossFit L-1, L-2, L-3,
CrossFit HQ Level 1 Seminar Staff,
CrossFit Nutrition,
CrossFit Endurance,
CrossFit Football,
CrossFit Olympic Lifting,
CrossFit Gymnastics,
CrossFit Movement and Mobility,
CrossFit Kids
USA Weightlifting Level 1 Sports Performance Coach,
Catapult Method Certified
Level Method Certified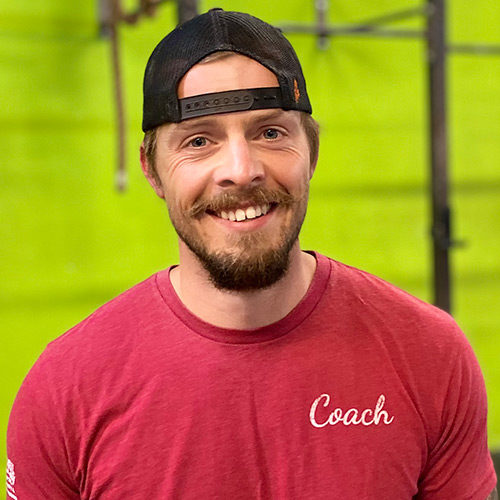 Cassidy Ballensky is a coach here at CrossFit Rife. He specializes in the personal development of his athletes and promoting a killer work ethic. "There is always a challenge, constant room for improvements and criticism, and above all else seeing who gets more excited when someone hits a big lift or PR's, me or the athlete."
Coach Cassidy comes to Rife with a background in football, track, skiing and snowboarding. "My decision to become a CrossFit coach was a no-brainer. I've always lived an active life but never really fell for a sport like I did with CrossFit. Basically, I came home one day and said 'I'm going to get my L-1 cert." After that I started paying more attention to the way I moved, and the ways other people did as well. I wanted to try and help others achieve their goals physically as much as I wanted to achieve my own."
"My favorite quote by William Ernest Henley is 'I am the master of my fate, I am the captain of my soul.' I live by this mantra. Therefore, I enjoy a good workout, good company, good whiskey and anything that feeds the soul and guides me closer to my vision."
CERTIFICATIONS
CrossFit HQ Seminar Staff
CrossFit L-1, L-2, L-3
CrossFit Gymnastics,
CrossFit Powerlifting
CrossFit Pose Method
CrossFit Aerobic Capacity
CrossFit Kids
Level Method Certified
CrossFit Adaptive Training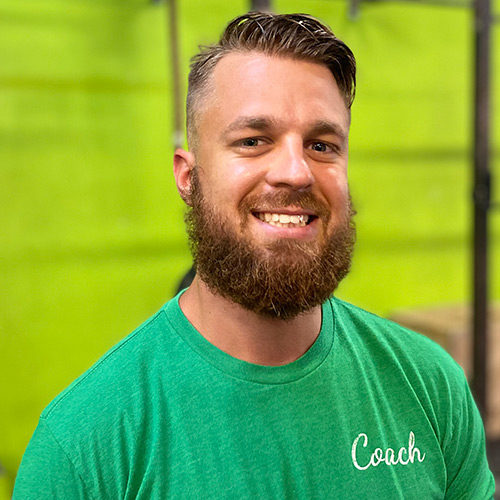 Rob Lauser has been coaching at CrossFit Rife since August 2018 and has become a valued member of the coaching staff and the community.
"I coach people how they need to be coached, and strive to make their class the best hour of their day."
Rob is an eight year Navy veteran with backgrounds in health and physical education as well as team coaching. With his degree in HPE, his goal is to bring CrossFit into the school system to stent the epidemic of obesity in children.
"We need to make the fitness culture the culture. Put down the phones, and pick up the jump ropes. Go outside and have fun. Just like we used to do."
Rob's credentials are currently:
CrossFit L2
CrossFit Gymnastics
CrossFit Scaling
ACE PT
Bachelor's degree in health and physical education from Old Dominion University.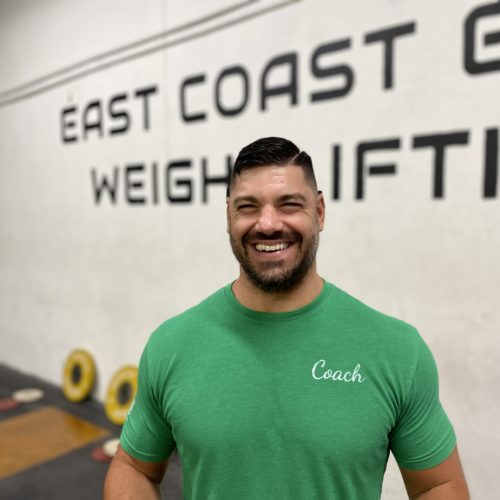 Phil Sabatini is the President and Head Coach of East Coast Gold Weightlifting.
As a kinesiology professor and former collegiate and professional strength and conditioning coach, he specializes in human performance development and Olympic weightlifting programming, training, and performance.
What Phil loves most about coaching the squad is the culture that the coaches and teammates have created and the family feel that the gym possesses.
"Im not looking for the next Olympian to come into the gym that I can attach my name to… I want to be known for is being the best at bringing people together. This team is certainly an example of that."
With a wide variety of ages and skill levels, the team constantly encourages and supports each other.
"Whether you are a National calibur lifter or completely new to the sport and techniques, the moment you step into the gym someone will be helping you. Many times, before a coach can even give insight to a new lifter in the gym, a fellow experienced teammate will- That defines our ECG Family. Everyone portrays our philosophy, to "Add to the Atmosphere."
Phil is no stranger to the competition platform as he has over 30 Senior National Medals and has stood on the podium (3rd Place or better) in 11 different Senior National events. Over his 13 year career, Phil has been named to Team USA 3 times and finished 5th in the 2012 Olympic Games rankings. Still competing, Phil takes on a handful of roles outside of being an athlete, such as a team leader, coach, and an administrator.
Sports has always been a huge part of Phil's life, having been a 3 Sport standout in High School, then earning a full scholarship to Div. 1 Ohio University, where he was a 4 year starter as a C/OF.
It continues to be at the forefront of Phil's life through his careers, being a Senior Faculty member in Old Dominion University's Exercise Science program, East Coast Gold, and holding numerous certifications.
Professional Experience
• East Coast Gold Weightlifting (2015 – Current)
President and Associate Head Coach
• Old Dominion University (2014 – Current)
Senior Lecturer of Exercise Science
• Virginia Military Institute Athletics (2007-2014)
Head Football Strength and Conditioning Coach
• Chicago Cubs (2006 and 2007 Seasons)
Strength and Conditioning Coach
• Ohio University Athletics (2006-2007)
Strength and Conditioning Coach
Education
• Ohio University (2001-2005)
B.S. in Physical Education
• Ohio University (2006-2007)
M.S. in Sports Sciences
Certifications
• Certified Strength and Conditioning Specialist (C.S.C.S)
National Strength and Conditioning Association
• USA Weightlifting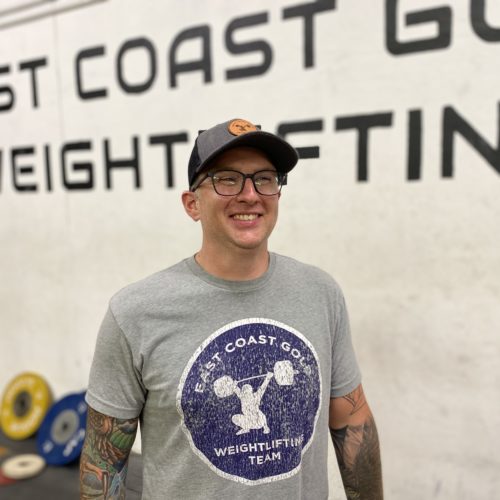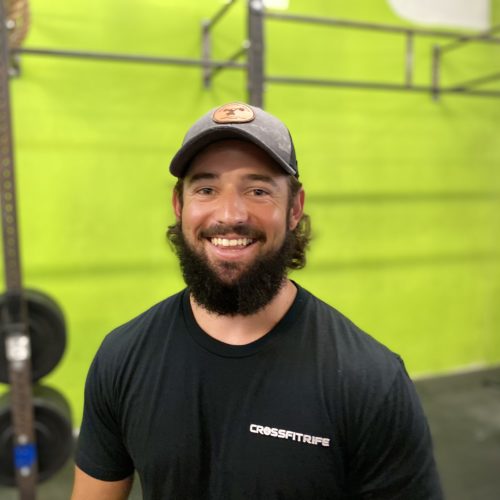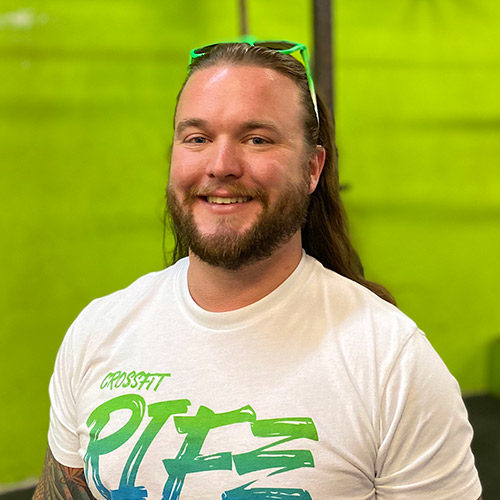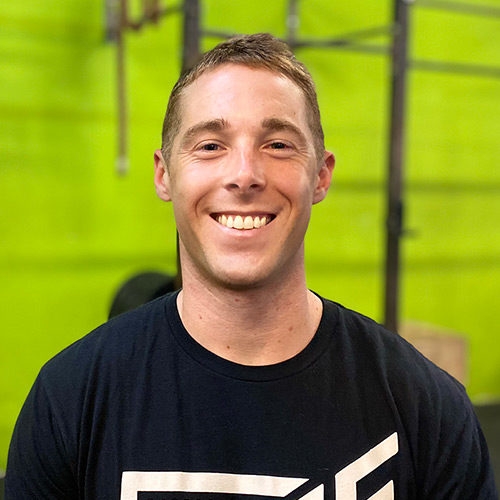 Coach Jerrod Groves specializes in telling jokes nobody laughs at and helping people become better every day. "I love being able to interact with everyone and just have fun!" he says.
Jerrod was a five-sport athlete in high school and played college baseball for four years. Being active in sports kicked off his desire to help others. "It really all clicked for me when I first moved to Virginia Beach and began my CrossFit Rife journey as just an athlete," he says. "I began to understand the culture around this place and how the coaches really take their abilities to help others to the next level. And I thought to myself, 'That is something I want to learn and be a part of.'"
When Jerrod isn't in the gym, he's eating ice cream, playing a mean game of corn hole, and wrestling giraffes to the ground.
CERTIFICATIONS
CrossFit Level 1
ACE Certified Personal Trainer (CPT)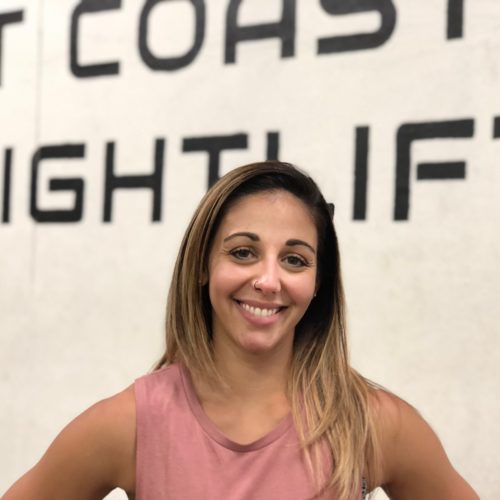 Nicole Foley is an Assistant Coach of East Coast Gold Weightlifting. Inside of ECG Headquarters, she has developed and grown a Youth/Junior Weightlifting Program and is the Events Coordinator and Meet Director. Nicole is also the Co-founder of Rude-Rock Strength and Conditioning and works as an independent contractor out of the Iron Asylum (Virginia Beach, VA) where she is a strength coach and the resident Olympic Weightlifting coach. Nicole is the Social Media/Marketing Coordinator for East Coast Gold Weightlifting and several other exercise-based companies.
Nicole received her BA in Dance and Corporate Communications from James Madison University and her MS Ed. in Sport Management from Old Dominion University. From 2015-2019 she was the head coach of the Old Dominion University Dynasty Dance Team, capping off a 15-year career as a dance coach and instructor.
Certifications:
Certified Strength and Conditioning Specialist
USA Weightlifting Level 2 Advanced Sports Performance Coach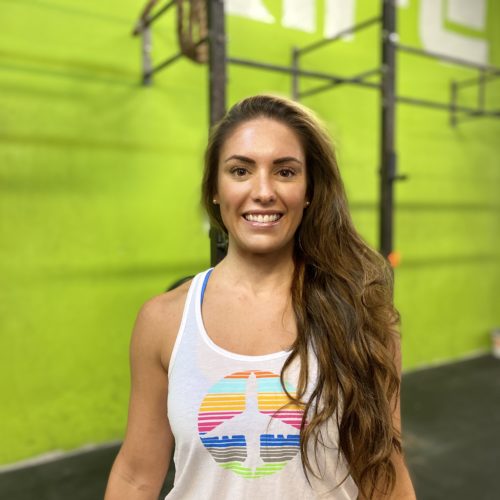 Lindsay started CrossFit in 2008 and has been entrenched in the methodology, business, and community ever since. She co-owned and operated multiple CrossFit Max Effort locations in Las Vegas as well as competed with her team on the regional level for 6 straight years. Since leaving Las Vegas, she has managed various affiliates including being the Director of CrossFit for the YMCA's of Greater Charlotte.
She was hired in 2013 to be a part of CrossFit Headquarters seminar staff and has taught just shy of 300 Level 1's and Level 2's. Most years you can see her at the CF Games ether as a judge or as a part of Dave Castro's small team of ninjas.
She is passionate about using CrossFit as a vehicle not only to improve an individuals health but to improve what happens between the ears. She believes the failures and accomplishments inside the gym transcend into our lives outside of the four walls of a box.
CERTIFICATIONS
CrossFit HQ Seminar Staff
Certified CrossFit Level 3 Trainer (CF-L3)
CrossFit L-1, L-2
CrossFit Masters
CrossFit Kids
Precision Nutrition Level 1 Certified
CrossFit Weightlifting
CrossFit Running
CrossFit Strongman
CrossFit Mobility
CrossFit Football
CrossFit Competitor
CrossFit Anatomy Certificate
CrossFit Lesson Planning Certificate
CrossFit Scaling Certificate
CrossFit Lesson Planning Certificate
CrossFit Spot the Flaw Certificate
Why You'll Love Training With Us
Tailored Fitness Programs
We'll tailor our program to your individual needs and goals to ensure you get results that matter to you.
Professional Coaching Every Session
At every class you attend, you'll receive specialized advice and support from our professional coaches.
Community & Accountability
Make friends and inspire one another. Challenge and motivate your peers and hold each other accountable.
A Whole Life Approach
We don't just focus on one aspect of fitness. We focus on fitness, diet, lifestyle, sleep and all the things that can influence your goals.
World Class Facility
Conveniently located our facility boasts over 11,000 square feet of top of the line equipment, and lots of it!
Child Care
We are happy to offer child care for more than 10 classes throughout the week.  As a community oriented business convenience and a family friendly environment are part of our focus for you.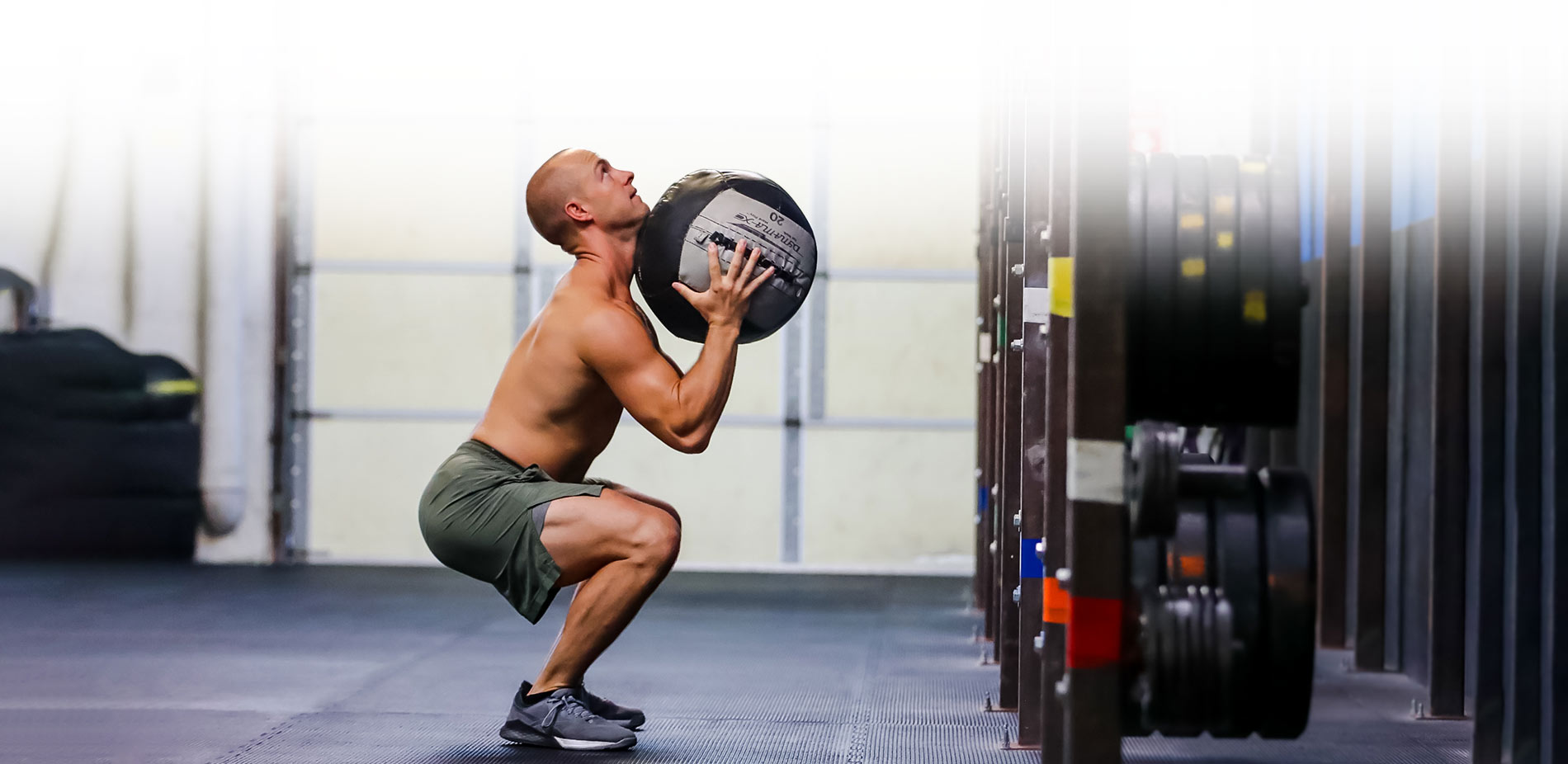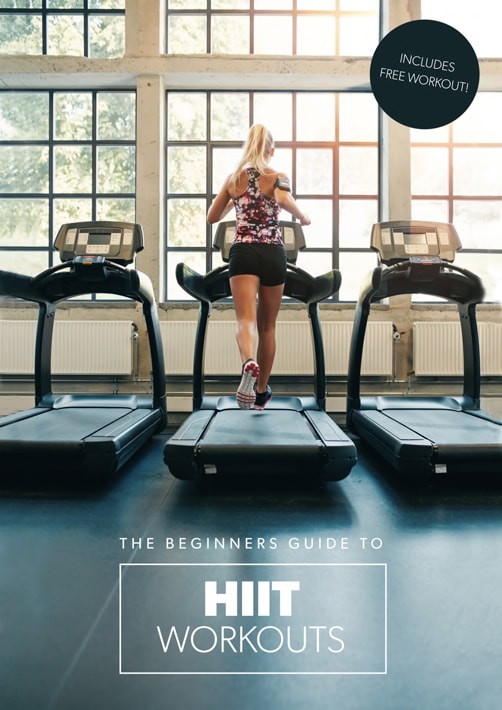 _Over 1000 Downloads & Counting
Get Your
free

guide: The Beginner's Guide to HIIT
Arguably the best fat-burning exercise guide on the internet! Learn the basics to spike your metabolism and help you burn fat fast!
Over 1000 Downloads & Counting
Get Your
free

guide: The Beginner's Guide to HIIT
Arguably the best fat-burning exercise guide on the internet! Learn the basics to spike your metabolism and help you burn fat fast!